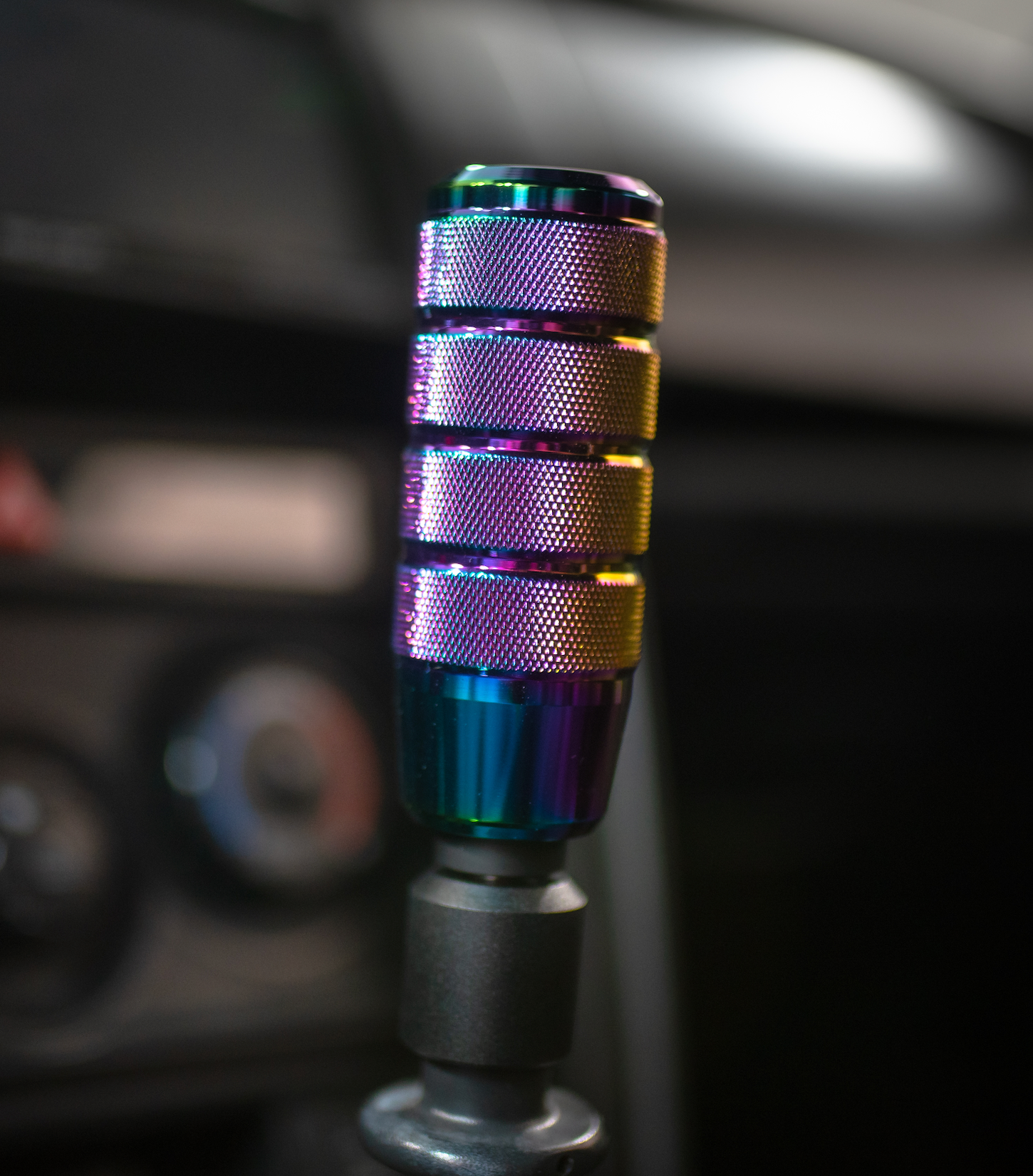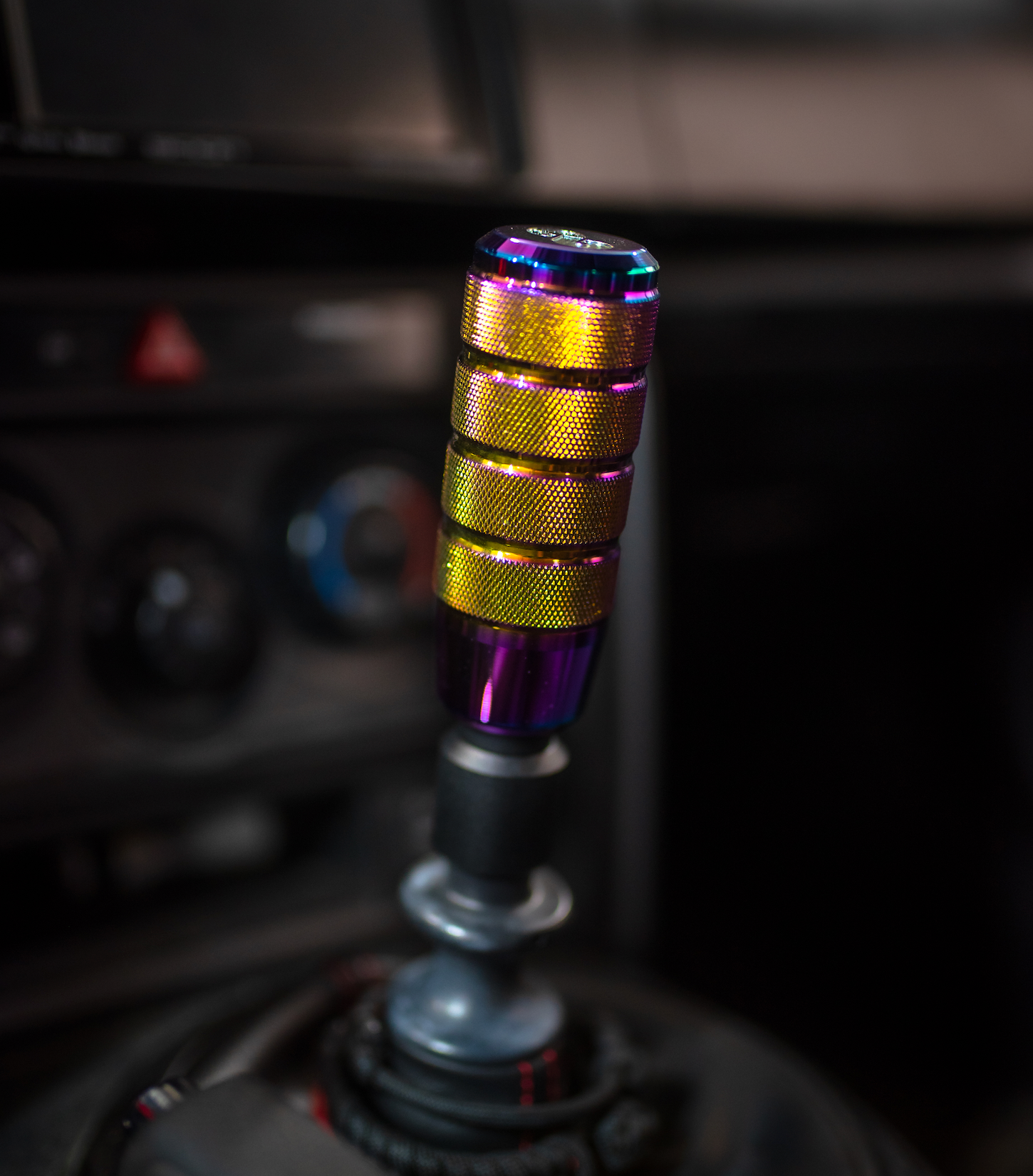 "The Haruna" Shift Knob - Oil Spill
"The Haruna" Shift Knob
Named after Mount Haruna in Japan. A dormant stratovalcano in Gunma, Eastern Honshu, Japan. Also referred to as "Mount Akina" where Takumi Fujiwara from Initial D delivered tofu and won his first few races.
The Details:
Made from Aluminum Alloy
Diamond Cut Grip
Extra Deep Cut Embossed Logo
210 Grams
Height: 9.5 cm X Width: 3.5 cm
Reverse Lockout Adapter Included (for Manual Transmissions)
Shift Boot Collar Included (for Automatic Transmissions)
Adapter Compatibility for 86, BRZ & FRS
2013 to 2022 (Manual)
2013 to 2023 (Auto)
The "Haruna" Shift Knob's internal thread in a 'universal' size which means it can essentially fit on any vehicle with the correct adapters. We include the necessary adapters needed at no cost for the 86, BRZ and FRS.